About Financial Literacy Strategy 2019
Vision
To empower the people of Hong Kong to make informed and responsible financial decisions for themselves and their families, that will ultimately help improve their overall personal well-being.
Goal
To create a conducive environment for different stakeholders to deliver more quality financial education which can help raise the financial literacy level of Hong Kong people.
Strategy focuses
Awareness - Increase the public's awareness of the benefits of financial education to their financial well-being.
Advocacy - Raise the awareness of policy makers and stakeholders of how raising financial literacy level can support their policy areas and works.
Collaboration - Support collaboration amongst stakeholders for delivery of more and higher quality financial education.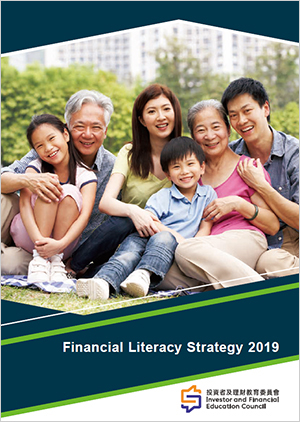 Download the Financial Literacy Strategy 2019 document for more details
Hong Kong Strategy for Financial Literacy 2015