Speakers and panellists
Keynote speaker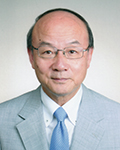 Mr Shinichi Yoshikuni
Chairman, The Central Council for Financial Services Information
Mr Shinichi Yoshikuni has been the Chairman of The Central Council for Financial Services Information since July 2015. Prior to this position, Mr Yoshikuni worked at Mizuho Securities Research & Consulting Co., Ltd. as a Managing Director for two years, and before that, was a Senior Advisor at Shinko Securities Co., Ltd. from 2006 to 2013. In a five-year period starting from 2001, Mr Yoshikuni served at Bank for International Settlements, where he held the positions of Special Adviser and Chief Representative of BIS Representative Office for Asia and the Pacific. Mr Yoshikuni began his career at the Bank of Japan in 1973, and was the Deputy General Manager, International Department, and Chief Representative for Europe, in 1997 and 1998 respectively.
Mr Yoshikuni earned his M.B.A. from The University of Pennsylvania in 1978 and his B.A. in Economics from The University of Hitotsubashi in 1973.
Speakers
(Biographies are arranged according to the sequence of the programme sessions)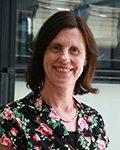 Ms Suzan Campbell
Senior Manager, Financial Literacy, Australian Securities and Investment Commission
Suzan Campbell joined the Australian Securities and Investment Commission (ASIC) in January 2013 as Senior Manager in the Financial Capability team. In this role, she is responsible for strategic planning, resource development, technology implementation and marketing and communications for ASIC's website for consumers and retail investors, MoneySmart (moneysmart.gov.au).
Suzan is a digital professional with 20 years' experience in digital development, research, strategy and communications.
Prior to joining ASIC, she was the Network Manager of ABC Online, the Australian Broadcasting Corporation's website. Her responsibilities included developing strategies for best practice in digital communications, providing creative and editorial leadership to develop content to drive audience engagement, and strategic oversight to align business drivers with technology development.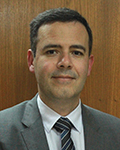 Mr José Alexandre Vasco
Director, Investor Protection and Assistance Office, CVM (Securities and Exchange Commission of Brazil)
José Alexandre Vasco has been with the Securities and Exchange Commission of Brazil (CVM) since 1997. He was selected for a job as on-site inspector on the results of a public competitive examination. Previously, he had been a Navy Officer, after his graduation from the Naval Academy (1986-1990).
Since September 2005, he has worked as Director of the Investor Protection and Assistance Department and has led various financial and investor education initiatives in Brazil as well as joint educational projects (public and private sector) for investor, journalists, professors and judges. Vasco is also the CVM representative for the OECD International Network on Financial Education (INFE/OECD) since 2008, and is a member of the dedicated Expert Subgroup on Long-Term Savings and Investment. He is also a member of the G20/OECD Task Force on Financial Consumer Protection. Since January 2016, Vasco is the Chair of IOSCO Committee 8. He is also the focal point of the CVM / OECD Centre for Education and Financial Literacy for Latin America and the Caribbean, established in 2016.
Vasco has a Master of Science in Law from Rio de Janeiro State University (2005-2007); a Bachelor's degree in Law from Rio de Janeiro State University (1995-2001); a Master of Business Administration from Fundação Getúlio Vargas (1999); and a Bachelor's degree in Logistics from the Brazilian Naval Academy (1986-1990).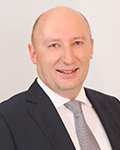 Mr David Kneebone
General Manager, Investor Education Centre
David Kneebone has specialised in financial education for ten years. He is currently General Manager and an Executive Committee member of Hong Kong's Investor Education Centre (since June 2014). Prior to his current role Mr Kneebone worked for eight years at the Commission for Financial Capability (CFC) in New Zealand. Mr Kneebone was the Executive Director of the CFC from 2010 to 2014.
In the past decade Mr Kneebone has managed a variety of successful financial education programmes in communities, workplaces, schools, tertiary institutions and online. His background in marketing, advertising, telecommunications and banking has contributed a great deal to the success of programmes designed to help the public manage their money.
Mr Kneebone is actively involved in sharing his experiences and insights on financial education and retirement income issues. He is regular conference speaker and member of various OECD and IOSCO committees focused on developing financial literacy initiatives and producing quality research. In 2015 he became an ambassador for the Hong Kong Strategy for Financial Literacy – a key initiative focused on enhancing collaboration between the government, finance, education and community sectors.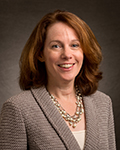 Ms Gerri Walsh
Senior Vice President, Investor Education, Financial Industry Regulatory Authority (FINRA)
President, FINRA Investor Education Foundation
Gerri Walsh is Senior Vice President of Investor Education at the Financial Industry Regulatory Authority (FINRA). In this capacity, she is responsible for the development and operations of FINRA's investor education program. She is also President of the FINRA Investor Education Foundation, where she manages the Foundation's grant making and programmatic efforts to educate and protect investors. Her work focuses especially on traditionally underinvested groups of Americans, including young adults, women, Native Americans and members of U.S. military. She joined FINRA in May 2006.
Prior to joining FINRA, Ms Walsh was Deputy Director of the Securities and Exchange Commission's Office of Investor Education and Assistance (OIEA) and, before that, Special Counsel to the Director of OIEA. She also served as a senior attorney in the SEC's Division of Enforcement, investigating and prosecuting violators of the federal securities laws.
From 1989 to 1994, Ms Walsh was an associate with Hogan & Hartson, a Washington, D.C. law firm. She received her J.D. from N.Y.U. School of Law in 1989 and her B.A., magna cum laude, from Amherst College in 1985. She is a member of the New York and District of Columbia bars. She volunteers on the Board of Gifts for the Homeless, Inc. (a non-profit organization dedicated to clothing the homeless in the greater D.C. area).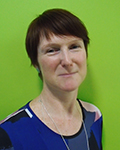 Ms Helen White
Head of Financial Capability, The Money Advice Service (UK)
Helen leads the cross-sector coordination and implementation of the UK Financial Capability Strategy, launched October 2015 (see www.fincap.org.uk for details).
Previously Helen was the Head of Protection and Health Insurance Policy at the Association of British Insurers (ABI), the lead representative body for the UK insurance industry.
Helen worked for the ABI for almost 9 years in various roles, leading work on conduct regulation, consumer policy, pensions and retirement income, as well as policy and regulation across the Life market while Acting Director for Life and Savings.
Prior to joining the ABI in 2006, Helen worked for the UK Government, at HM Treasury on international tax policy, and at HM Revenue & Customs on the tax and National Insurance treatment of security/share-based earnings.
Helen also spent four years working for the European Commission's Directorate General for the Internal Market and Financial Services. Prior to this she spent a year working for the European office of a leading international consultancy firm.
Helen started her career in the Government's European Fast Stream Graduate training programme, having graduated with a degree in Economics and Politics from the University of Leeds and Pennsylvania State University in the USA.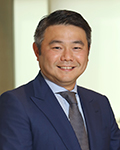 Mr Weber Lo
Citi Country Officer & Chief Executive Officer, Hong Kong and Macau
Deputy Chairman, Hong Kong Strategy for Financial Literacy Sub-committee on Awareness-raising
Weber Lo has been Citi Country Officer & Chief Executive Officer for Citi Hong Kong and Macau since January 2013. He oversees all businesses across the Citi franchise in the two markets serving the Institutional Clients Group and Global Consumer Banking. He is a member of the Citi Asia Pacific Operating Committee. Weber is the Chief Executive of Citibank N.A. Hong Kong Branch and the Chairman of Citibank Hong Kong Ltd. He is also the Chairman of Citibank (China) Co., Limited, a role in which he capitalises on the emerging growth opportunities between China and Hong Kong.
Beginning his career in Citi in 2000 as Head of Citigold, the bank's consumer wealth management business, Weber progressed through the ranks in consumer banking before taking up the position of Chief Operating Officer in 2004, while serving concurrently as the Director of Retail Banking. From October 2007 to December 2012, Weber was Country Business Manager for Citibank Global Consumer Banking in Hong Kong and Macau. During the five years of his tenure in this position, the business saw rapid growth and transformation, positioning itself strategically to serve the high net worth, mass affluent and emerging affluent segments. Prior to joining Citi, Weber has held senior leadership positions in Coca-Cola China Ltd. and Procter and Gamble (HK) Ltd.
Weber is passionate about the development of the Financial Services industry in Hong Kong, and currently serves as a member of the Industry Advisory Committee on Long Term Business to the Independent Insurance Authority; Hong Kong Strategy for Financial Literacy Steering Committee; the Financial and Treasury Services Committee of the Hong Kong General Chamber of Commerce; and the Corporate Advisory Council in the Hong Kong Securities and Investment Institute.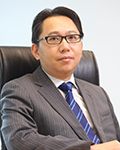 Mr Damian Yip
Head of Marketing and Programmes, Investor Education Centre
Damian joined the Investor Education Centre in 2013 where he oversees the marketing planning, education programmes targeted at specific groups and manages relationships with stakeholders such as schools, NGOs and employers. With over 20 years in marketing, his work in the education field includes being the director for higher education at Kaplan and the director for the Chartered Institute of Management Accountants (CIMA) where he helped local employers provide education programmes in their management trainee schemes.
Damian is currently a member of the EDB's Curriculum Development Council/HKEAA Committee on Business, Accounting and Financial Studies, a member of the Business Administration Discipline Advisory Board at the VTC, a specialist for the HK Council for Accreditation of Academic and Vocational Qualifications and a steering committee member of the Financial Literacy and Employability Programme for Marginalised Women at The Women's Foundation. He has also been a member of various academic committees at HKU SPACE. Damian graduated with a Masters degree in Engineering and Management from the University of Birmingham and holds a MBA from the University Strathclyde Business School.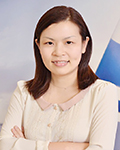 Ms Kaman Ho
Director, Corporate Communications, Visa Hong Kong, Macau and Taiwan
Kaman Ho, Director of Corporate Communications for Hong Kong, Macau and Taiwan is a seasoned Public Affairs veteran responsible for managing media relations, corporate reputation, crisis management and corporate citizenship for Visa in these three markets.
One of her key responsibilities is to engage with different stakeholders in driving financial literacy at local communities, as a way to build brand affinity and sustainable Corporate Social Responsibility strategy for the organisation. She also leads communications of Visa's vision in future of payments, building brand awareness on Visa's capabilities, including new mobile payment services, Visa Checkout on digital commerce as well as developing usage education programs for Visa accountholders.
Prior to joining Visa, Kaman held various positions in Marketing and Corporate Communications at DBS Hong Kong, Hong Kong Disneyland and Ocean Park Hong Kong.
Kaman holds a B.A. in Chinese and English studies at the University of Hong Kong and Master's Degree in Tourism and Hotel Management at the Polytechnic University of Hong Kong. Under her directorship, her team received industry accolades including the 2009 Gold Standard Award in Crisis Communications (DBS SG & HK) in handling the Lehman Brothers crisis and Corporate Responsibility PR Gold award in 2015.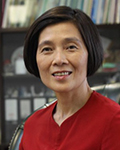 Ms Christine Fang
Chairman, Hong Kong Strategy for Financial Literacy Sub-committee on Extending Opportunities to Learn
Adjunct Professor of the Department of Social Work and Social Administration in the University of Hong Kong
Ms Christine Fang holds a Bachelor of Social Science Honours degree in Social Work from the University of Hong Kong, a Master degree in Social Service Administration from the University of Chicago, USA.
Ms Fang started her social work career as a community worker working with marginalised communities and then became a lecturer in social work in the Hong Kong Polytechnic School of Applied Social Studies. In 1989, Ms Fang joined the Hong Kong Red Cross and in 1993, she was appointed to the position of Secretary General of Hong Kong Red Cross. In 2001, Ms Fang became the Chief Executive of the Hong Kong Council of Social Service, an umbrella organisation of over 400 non-governmental organisations (NGOs) that are providing 90% of the social welfare services in Hong Kong.
Ms Fang has rich experience in both local and international welfare sectors. Throughout her career she has worked towards the development of social welfare and the fostering of partnership among different sectors of society in helping the needy and advocating for sustainable social development. In addition to her involvement in social welfare, Ms Fang has participated in various important government policy committees, including the HK Law Reform Commission, the Steering Committee on Population Policy, Hong Kong Housing Authority, Independent Police Complaints Council.
Ms Fang is now an Adjunct Professor of the Department of Social Work and Social Administration, in the University of Hong Kong. She sits in the Board of Governance of the Hong Kong Red Cross, the Hong Kong Society for Rehabilitation, the Society for Community Organization, the Keswick Foundation and the Marden Foundation.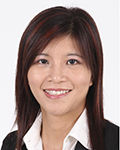 Ms Venus Chan
Financial Education Centre Manager, Hong Kong Family Welfare Society
Ms Venus Chan is a Registered Social Worker and concurrently the Manager of Hong Kong Family Welfare Society Financial Education Centre. In recent years, she endeavours to promote financial literacy to the general public and training financial social workers. She has over 20 years of counselling and community work experience in the community. She also has supported corporations through employee counselling and training services. From her work experience, she realises the importance of financial education in preventing financial problem of families and individuals. She developed experiential programme "Be a Smart Money Manager" in 2007, aiming to develop financial quotient of children and raising parents' awareness of the importance of financial education, equipping parents with relevant skills to face daily challenges. She has accumulated intensive experience in working with financial institutions namely Investor Education Centre and Mandatory Provident Fund Association, etc. to develop different projects, including "Smart Kid" Money Management Workshop, GET $ET GO! Money Management Workshop and Teaching Your Kids About Money Parent-child Workshop, etc. Ms Chan has always been invited to deliver workshops, trainings for commercial companies, public organisation, churches and schools on parenting. She is a graduate of University of Hong Kong with Master Degree in Social Service Management and holds Bachelor of Social Work from City University of Hong Kong. She is accredited Family Mediator and Personality Dimension (Level 1) Facilitator.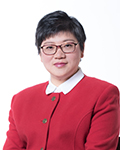 Ms Leung Tsui Wan, Tracy
Assistant Principal Social Services Secretary (Children & Youth) of Po Leung Kuk, Experienced Social Worker
Since 2004, Ms Leung has actively promoted financial education and debt counselling, she has also researched the problem of compulsive buying. Her work now involves offering financial education training and experiential activities for students, teachers and parents of kindergarten, primary and secondary schools, university and also the employees of business sector, banks and social welfare organisations. In the past, for many years, she has been invited by the Education and Youth Affairs Bureau - Government of the Macao to organise financial education training and drafting the training package for the teachers of the Macao.
Ms Leung is a member of Research Grant Committee and Financial Competency Framework Working Group of the Investor Education Centre. She is also a member of the Hong Kong Strategy for Financial Literacy Sub-committee on Stakeholder Coordination and Collaboration.