IEC Community Fun Fair at Kwun Tong
24 March 2015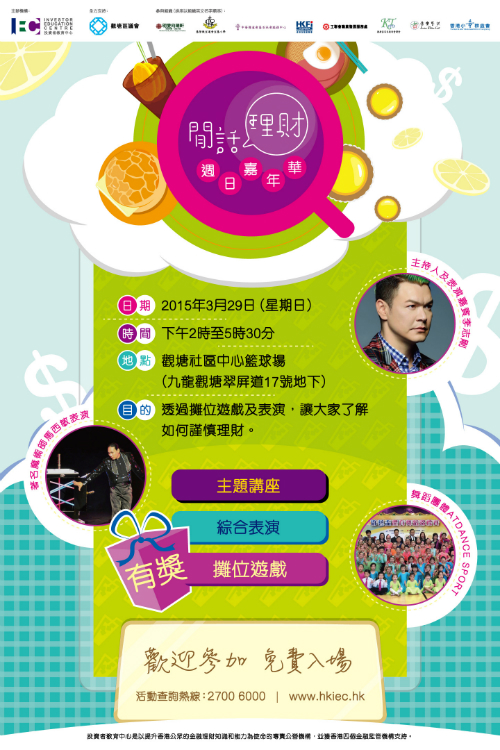 To promote the importance of developing good money management habits and attitudes, the Investor Education Centre (IEC) will hold a fun fair at Kwun Tong. The activity is open to the general public for free.
Games and performance will be held at the basketball court of Kwun Tong Community Centre (17 Tsui Ping Road, Kwun Tong, Kowloon) from 2pm to 5.30 pm on Sunday, 29 March 2015. Prizes will be given to the game booths' participants on a first-come-first-served basis, while stocks last.
The public can also visit the IEC website (www.hkiec.hk) to access more information to help plan and manage their finances.