Financial literacy strategy: a key to sustaining Hong Kong's economy
Hong Kong likes to think it's on the money, but we still have a lot to learn about managing our mone...
/web/common/images/resources/e-newsletters/dec2014/strategy_s.jpg
youtube
01/04/2016

Financial literacy strategy: a key to sustaining Hong Kong's economy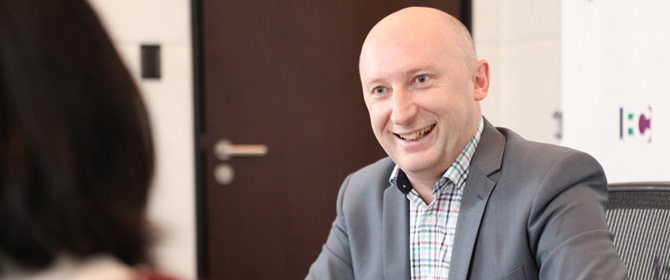 Hong Kong likes to think it's on the money, but we still have a lot to learn about managing our money. General Manager David Kneebone maps out a strategy for raising the level of financial literacy in Hong Kong.
As one of the world's leading financial centres, Hong Kong has a reputation for being savvy about money. Indeed, according to the latest research study Knowledge, Attitudes and Behaviour towards Money and Debt Management conducted by the Investor Education Centre (IEC) in January 2014, 76% of Hong Kong people managed to maintain a surplus, compared with the United Kingdom where 51% said they were struggling to keep up with their bills and credit commitments as indicated in the 2013 Financial Capability of the UK report.
But Hong Kong is not as financially well-educated as it could, or should be. The above survey conducted by the IEC into the financial knowledge, attitudes and behaviour also showed that 82 per cent of Hong Kong people had financial goals in life, but fewer than half took the necessary actions to achieve those goals.And although four out of five people lived within their means, 43% of the survey respondents had no emergency fund to cater for their unexpected financial needs, while of those who borrowed money, 19 per cent admitted to failing to make their debt repayments on time.
Likewise, we may seem knowledgeable about investing,with 45% saying they held or traded financial products in the past 12 months, however amongst these investors, one-third had unrealistic expectations on their rate of returns, and yet over half did not have a stop-loss strategy to limit their potential investment loss, particularly for the female and lower income group.
How the IEC will help
One of the aims of the IEC is to help manage these expectations in a climate where double digit growth is not our current reality.It is our mission to raise financial literacy to a level that prepares people for future challenges such as coping with inflation, cost of living variations and an ageing population.
It is crucial that people are able to plan ahead, taking in the full picture of wealth management with clear short, medium and long-term financial goals. These could be anything from saving up to buy an iPad, paying for your children's education or preparing for retirement.Our core message is: "Start early, start young, with time as your biggest asset."
Since the global financial crisis in 2008, financial education has been an important complement to market conduct and prudential regulation, while improving people's financial knowledge and behaviour has also become a long-term policy priority in many countries. Hong Kong is no exception,with a proliferation of financial education initiatives from the government, regulators, the financial industry, the education sector and both private and civil community groups over the last few years.As valuable as these initiatives are, the only way to ensure the efficiency and relevance of their long-term impact on the levels of financial literacy in Hong Kong is if we all work together in a coordinated effort.
Two years after its establishment, the IEC has built a solid foundation and enjoyed wide support from a range of stakeholders to its work. Guided by our three-year Strategic Plan 2013-2016, the IEC has adopted an evidence-based approach to identifying and addressing the financial education needs in Hong Kong through mass media campaigns, community outreach programmes for specific communities such as students and the elderly, and the IEC website which serves as a central place for comprehensive, credible and impartial financial information, tools and resources on personal finance.
As such, we are well placed to lead the development of a Hong Kong Strategy for Financial Literacy covering financial education in all aspects of money management. It is our job to support the public in making informed and sound financial decisions on important events in their lives, improve their access to financial services and strengthen their financial skills to better prepare them for life's risks and shocks.
The benefits of such a strategy will be seen not just on a personal level but by Hong Kong's economy as a whole, with a better financially educated population being able to pose more relevant questions to service and product providers, who in turn will have to innovate to make their own improvements.
Way forward for Hong Kong strategy for financial literacy
There are four main elements to this strategy, beginning with encouraging all parties to work towards common objectives and avoiding duplication of efforts to ensure that resources are maximised across different sectors.
The second is to establish a financial competency framework to identify learning needs at different life stages and increase consistency amongst financial education resources.
The third is to use our dedicated resources and expertise to establish the IEC as a strong, trustworthy, independent authority in the eyes of the public.
Finally, the IEC's on-going financial knowledge and capability benchmark study will continue to identify and monitor behaviour changes so that we can refine our future investor and consumer education initiatives.
By acting together we can meet the challenges of implementing a financial literacy strategy, financial education in schools and long-term financial planning for retirement.