Five tips to improve your credit score
Do you know that when you apply for credit cards and loans (e.g. mortgage, car, personal and tax loa...
/web/common/images/resources/hot-topics/5-tips-improve-credit-score_s.jpg
youtube
01/04/2016

Five tips to improve your credit score
Do you know that when you apply for credit cards and loans (e.g. mortgage, personal and tax loans, etc.), your credit report and credit score will come under scrutiny by the lending banks or financial institutions? These information help lenders to evaluate their potential risks when lending the money to you. They are also used to determine the loan amount and tenor, as well as the interest rate. Moreover, employers may refer to the credit reports to judge how responsible and credit worthy the job seekers are, in particular for jobs in the fields of regulation, law enforcement, finance and other money-related sectors. Employers will usually offer you the position after checking your personal credit record with your permission.
Knowing how important it is to have a good credit record, let's learn from the expert at a consumer credit reference agency, about what makes up a credit report and how you can improve your credit score.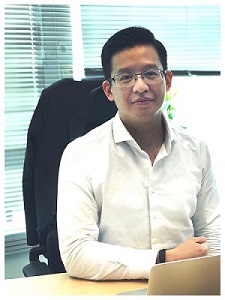 Mr. Lawrence Lo, Director, Consumer Interactive, TransUnion
Q: What is a credit report?
Lawrence: A credit report is a financial dossier that lists out an individual's credit activities, through which consumers can get a good understanding of their financial standing with various financial institutions. It also helps lenders, such as banks or finance companies, to evaluate the credit risk of a customer when they process credit applications. A credit report contains the following information:
basic personal information of a consumer, e.g. name, address, telephone number etc.;
credit information, such as the loan provider(s), credit/loan amount and payment history;
public records, including litigation relating to debt recovery, bankruptcy and winding-up petitions;
credit report enquiry records over the past two years; and
a credit score.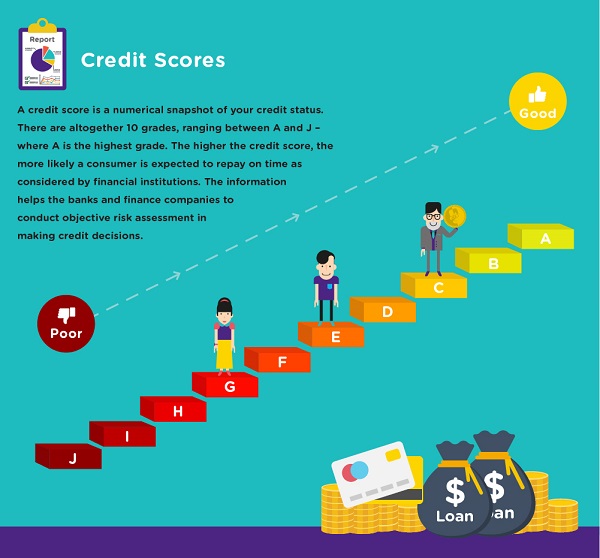 Q: How does the credit score affect me?
Lawrence: A credit score has an influence on a number of significant decisions in our everyday life. A good score can help you get a better interest rate from banks when you apply for credit. On the contrary, a low score may result in a higher interest rate or denial of the loan/credit application. Besides, it is more and more common for employers to review a job applicant's credit report during recruitment in order to assess an individual's sense of financial responsibility. As such, a good credit score can have a positive effect on one's career development and prospects.
Q: What impacts my credit score?
Lawrence: A credit score is mainly determined by five factors: (1) payment records, (2) total credit/loan balance, (3) the length of the credit history, (4) the type(s) of credit account(s) and (5) newly opened credit account(s).
Your payment history is the most important aspect of your credit score because it shows how you've managed your finances. So any late payments, defaults, bankruptcy, or even just forgetting to pay your credit card bill or missing a mortgage repayment for a few days will have a negative impact on your credit score.
Besides, applying for loans with different lenders within a short period of time will trigger the lenders to make enquiries about your credit report thus affecting your credit record. Therefore, consumers should avoid applying for many new loans from various lenders at the same time.
Q: For how long is a credit score valid?
Lawrence: Generally, negative information such as unsettled payments will be removed five years after an account is paid up; positive data will be kept for five years after you have terminated the relevant credit account. The credit score will be adjusted according to the growth of your credit history and changes in your payment history.
Q: How can I improve my credit score?
Lawrence: We recommend that consumers should:
settle their bills in full and on time every month;
check their credit report regularly and amend any questionable data in a timely manner;
properly manage their personal credit;
establish a healthy credit history; and
avoid excessive credit applications to maintain a good credit record.
Learn more
How does information get on my credit report?
Every month, the credit information and records are submitted to TransUnion by member banks and finance companies, in accordance with the Code of Practice on Consumer Credit Data issued by the Office of the Privacy Commissioner for Personal Data. TransUnion would then update its credit database with the collected credit account data to ensure the accuracy of the information. As each bank and finance company reports with different schedules, the records in a credit report and the credit score may change more than once within a month.


Who can access my credit report?
Credit providers may request to review your credit report to understand and verify your credit status when you submit a credit application or when they offer you credit. In addition, TransUnion can also provide your credit report to "relevant persons" or anyone to whom TransUnion is required by law to provide a copy of the report (e.g. under a court order) in accordance with the Personal Data (Privacy) Ordinance (Cap 486). Of course, you can also contact TransUnion to access your credit report ($280 service fee).


What should I do if I find the information in my credit report is not corrected?
You can file a data correction request with TransUnion. TransUnion will contact the data provider and investigate. Data verification, in general, takes about 40 days to complete. When investigation completes, TransUnion will send you a summary of the investigation outcomes.


The content is provided for informational purposes only, and is not intended to provide financial advice to you and you should not rely upon the content to provide any such advice. You should seek the advice of professionals regarding the evaluation and verification of any content provided on the site and, in any event, prior to making any financial decisions based on such content.