Blended Learning Programme
The programme aims to use a blended learning approach, which combines face to face interactions with
/sites/web/common/images/programmes/blended-learning/image2-online-course-hp.jpg
youtube
Portal-Programmes
Article
21/02/2020

Blended Learning Programme
The programme aims to use a blended learning approach, which combines face to face interactions with online courses, to equip participants the knowledge and skills in a specific personal finance theme at their own pace.
After attending a seminar of about 1.5 hours, participants can gain access to the related online modules that is 30-45 minutes long. The first theme relating to investment was launched in Oct 2018 and an evaluation was completed to assess the impact of the programme. The key findings are as follows: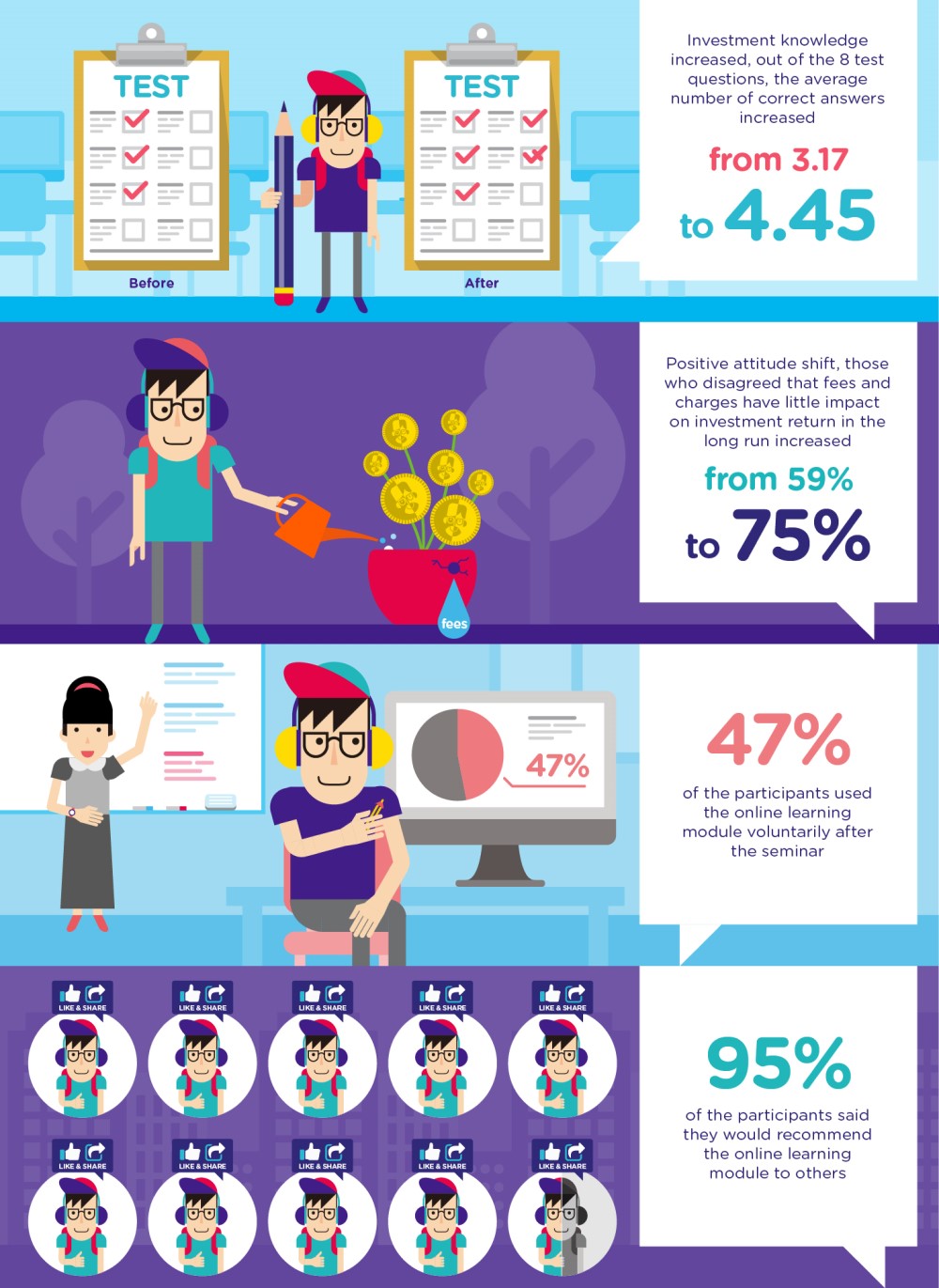 For the full evaluation report of the programme, please click here.
The different themes include:
ABC of Investing
Starting my retirement plan
Understanding my life insurance policies
The Blended Learning Programme can be part of a company's staff wellness programme. Employers can organise the programme during lunch time as a lunch-and-learn session or during office hours by recruiting participants, providing a venue and equipment. IFEC will then arrange a speaker to deliver the seminar and provide access to the online module(s). Interested organisations are welcome to contact us at info@ifec.org.hk for more information.