Investment - H shares and red chips
"H shares" are foreign shares issued by enterprises incorporated in the Mainland, that are primarily...
/web/common/images/financial-products/investment/stock/stock-price_s.jpg
youtube
Portal-Investment
Article
01/04/2016

H shares and red chips
What are H Shares?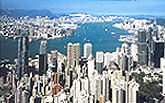 "H shares" are foreign shares issued by enterprises incorporated in the Mainland, that are primarily listed in Hong Kong and traded in Hong Kong dollars.
H-share companies listed in Hong Kong have to comply with the additional requirements set out in the SEHK's Listing Rules for both the Main Board and the Growth Enterprise Market (GEM). Among such requirements are that (a) annual accounts have to be in accordance with Hong Kong or international accounting standards; (b) the articles of association must contain provisions which reflect the different nature of domestic shares and foreign shares (including H shares) and the different rights of their respective holders; and (c) investor protection provisions equivalent to those in the laws of Hong Kong must be written into its constitutional documents.
Other than these requirements, the listing process and trading practices for H shares are almost the same as those for other Hong Kong stocks.
Investors should note that the reform of the B-share market does not open the H-share market to Mainland residents. The B-share market is still totally segregated from the H-share market. State-owned enterprises (SOEs) which have issued B shares cannot issue H shares; the opposite also holds. However, SOEs can issue both A shares and H shares.
What are Red Chips?
While A, B and H shares are shares issued by SOEs, there exists another important category of China play: the "red chip". This label describes stocks in companies with business, assets, markets and ownership that have a strong Mainland orientation. Red-chip companies are not incorporated in the Mainland. The par values of their shares are expressed in currencies other than the RMB. There is another important difference between a red-chip company and a SOE listed in Shanghai or Shenzhen: normally, all of the shares in issue in a red chip are tradable (i.e. there is no segmentation of share capital as there is in the SOE). There is no subdivision between "domestic" and "foreign" shares in such companies either.
Because the "red chip" is not an official or legal stock category, shares issued by "red-chip" companies are traded in much the same way as any other Hong Kong listed company's stocks.