IEC - Golden Age Expo & Summit
Golden Age Foundation aims to advocate the concept of "Active Aging", enabling the Golden Age popula...
/web/common/images/tools-and-resources/activities-and-events/index_s.jpg
youtube
30/01/2016

Golden Age Expo & Summit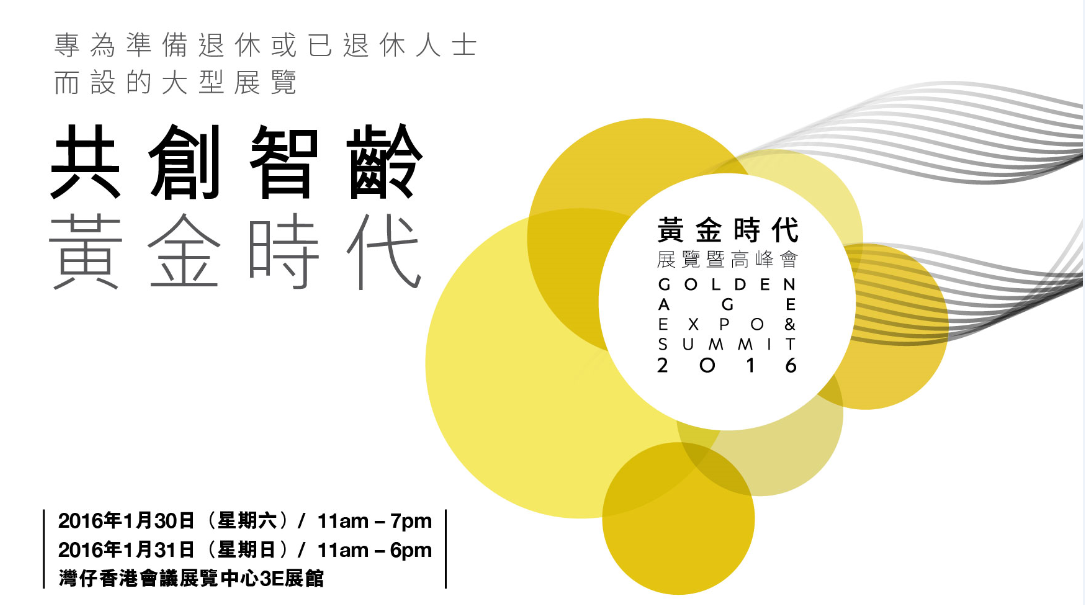 If you are interested in the latest technology, products and services that will help pre-retirees and retirees to lead a positive and healthy life, you are welcome to visit the Golden Age Expo and Summit.
Organiser:
Golden Age Foundation (GAF)
Supporting Organisation:
Investor Education Centre (IEC)
Date:
30 January 2016 (Sat) – 31 January 2016 (Sun)
Time:
11.00am – 7.00pm
Venue:
Hall 3E, Hong Kong Convention and Exhibition Centre,
1 Harbour Road, Wanchai, Hong Kong
Highlights:
The event will exhibit the latest technology, design of products and services and related information. There will be various kinds of displays from Europe, the U.S., Japan, Korea, Taiwan and Hong Kong, which include:



Smart technology products developed by young talents for the pension industry
Health care products and services
Smart home design for senior citizens
Trendy fashion
Psychology support
Chinese and Western medical care and health care services
Leisure activities, organic and other health food, cultural and educational aspects for senior citizens
Retirement planning and wealth management


A panel discussion titled "Smart Finance & Legal" will be held from 3:30pm to 4:30pm on 31 January. Mr Vincent Poon, Manager of Investor Education Centre, and the representatives from Institute of Financial Planners of Hong Kong and Hong Kong Federation of Women Lawyers will share insights on retirement planning.
Language:
Cantonese
Fee:
Free of charge
Enrolment:
The enrolment has now been closed. Thank you for your support.