IEC celebrates its first anniversary
/web/common/images/tools-and-resources/activities-and-events/index_s.jpg
youtube
20/11/2013

IEC celebrates its first anniversary
On 20 November 2013, the IEC marked the first anniversary of its launch and hosted a market open ceremony at the Hong Kong Stock Exchange to mark the anniversary milestone.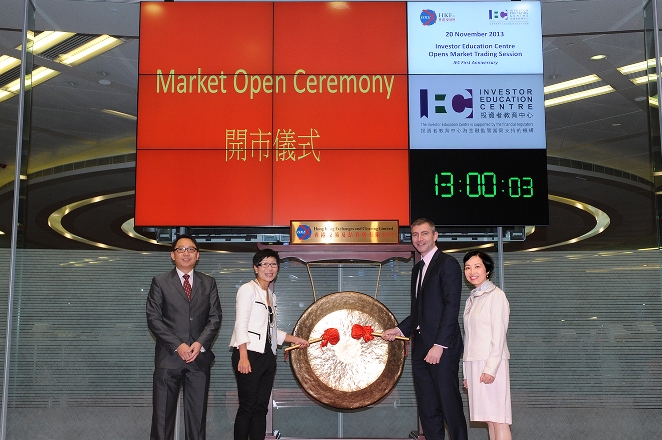 Established as a dedicated financial education organisation to better equip Hong Kong people with skills and knowledge to make informed and sound financial decisions, the IEC has been growing steadily and healthily over the past 12 months.
We have built a strong foundation for this city's financial education and launched various education campaigns, workshops and resources to help educate and inform the public about investing concepts, financial products, financial planning and money management, as well as the importance of consumer and investor rights and responsibilities to fulfill our mission, with the support of the Hong Kong Monetary Authority, the Mandatory Provident Fund Schemes Authority, Office of the Commissioner of Insurance, Securities and Futures Commission, Education Bureau and numerous supporting organisations.
On this special occasion, we sincerely thank our stakeholders and the general public for the efforts to help achieve our shared mission of raising financial literacy in Hong Kong. We are also very glad to share with you our achievements over the past year through the anniversary video.
Looking forward, we will continue our work to provide comprehensive, credible and impartial financial education to Hong Kong people. Please stay tuned with the IEC!