Stretching your summer travel budget
It's again the time of the year when prices for overseas holidays can be inflated. Would you like to...
/web/common/images/resources/e-newsletters/jul2014/summer_travel_budget_s.jpg
youtube
01/04/2016

Stretching your summer travel budget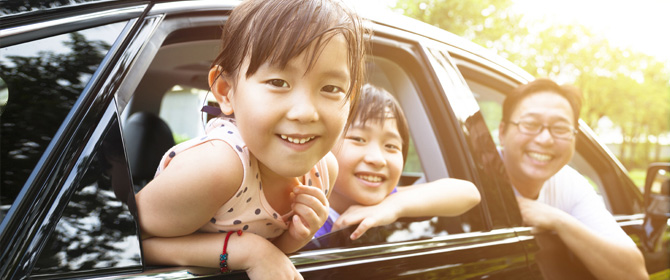 It's again the time of the year when prices for overseas holidays can be inflated. Would you like to pay less for your holiday? Follow our smart tips below to make the most of your travel budget:
Save on flight tickets and hotels
Depart on weekdays instead of weekends. You may be aware that the flight tickets for departure on weekends generally cost more due to high demand. Shifting your holiday by just one day may bring you significant savings, especially if you are making a family trip.
Travel light and avoid baggage fees charged by airlines. Free baggage allowance varies depending on your airline, route and class. It pays to check before departure. Be aware that budget airlines generally have a lower free baggage allowance. You may also save on baggage fee by pre-booking your checked luggage online with some airlines.
Consider holiday apartments instead of hotels. The cost for staying at apartments maybe lower, especially if you are travelling in a large group or staying for an extended period of time. With a kitchen, you will also be able to save on food costs by preparing some meals, not to mention the fun of experimenting with local ingredients!
Get the right travel insurance at the right price
Purchase your travel insurance policy as early as possible – ideally right after you have confirmed on the tickets and accommodation. Most travel insurance plans cover trip cancellation due to events such as death and serious illness of the insured or family members.
Shop around for the plan that best fits your needs. Do not just look for the lowest price, but compare the plans coverage as well as other terms and conditions offered by different financial institutions.
Take note of the outbound travel alert issued by the Security Bureau which may affect coverage of some travel insurance policies.
If you are travelling with elders, be aware that some financial institutions set an age limit for their travel insurance policies. The maximum amount payable for some benefits (such as medical) may also be lower if the insured person exceeds a certain age. Again, shop around and compare.
If you plan to rent cars on your trip, you could consider looking for travel insurance policies that come with car rental excess cover which will provide you with additional protection on top of the motor insurance usually included in the car rental package.
Cut down costs on mobile phone roaming services and local transport
Avoid bill shocks caused by mobile phone data roaming services, which can be prohibitively expensive. Make sure you understand the charges involved if you plan to use the service when travelling. Alternatively, you may be able to save on roaming fees by arranging for travel a Wi-Fi rental service in Hong Kong prior to departure.
Make good use of tourist passes or re-chargeable stored-value cards for local transportation which not only offers convenience but potentially good savings. When using stored-value cards, check beforehand if you can get a refund on the remaining value and deposit when you return the cards.
Lastly, remember to activate the overseas cash withdrawal capability of your ATM card before travelling in case you need to withdraw cash during your trip.
Bon voyage!