What is an "Open-ended Fund Company"?
The subject of investing can already be quite daunting and made even more confusing with financial j...
youtube

What is an "Open-ended Fund Company"?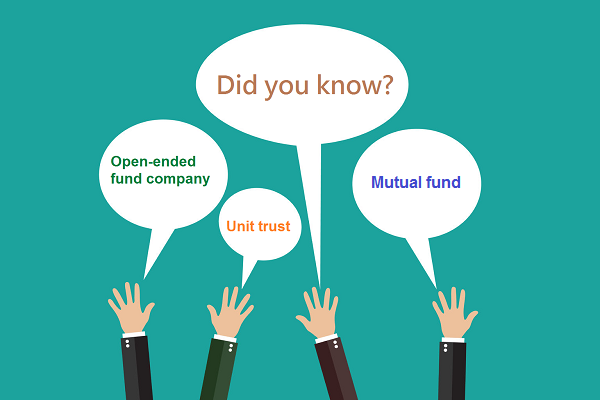 The subject of investing can already be quite daunting and may be even more confusing with financial jargon or technical terminology. For example, you may have heard of the terms "unit trust" and "mutual fund", but may not know exactly what they mean. More recently, a similar term "open-ended fund company (OFC)" has come up. Not to be mistaken for a company that manages funds, OFC refers to an investment fund structured in corporate form.
In Hong Kong, there are more than 2,000 funds that are authorized by the SFC for public offering. Some of them were set up in Hong Kong while others were set up in overseas fund centres like Luxembourg and Ireland. There are two common types of fund structures, namely the trust and corporate forms. For example, a unit trust is an investment fund constituted under a trust deed, while a mutual fund is in corporate form.
In places like the US and in Europe, the corporate fund structure is more common. Thus, quite a number of overseas funds authorized by the SFC are in corporate form. However, Hong Kong funds have generally been established in unit trust structure but not corporate form because of the restrictions on capital reduction and distribution out of capital under the Companies Ordinance.
Introduction of a new fund structure
To further strengthen Hong Kong as a full-service international asset management centre, the OFC structure (effective 30 July 2018) has been introduced under the Securities and Futures Ordinance. That means, in addition to the current trust structure, the fund industry in Hong Kong can now choose to set up funds in corporate form.
All OFCs must meet the relevant legal and regulatory requirements in order to be registered with the SFC. For example, an OFC must (i) have a board of directors (the directors owe the OFC a fiduciary duty and statutory duty of care, skill and diligence), an investment manager (licensed or registered for Type 9 regulated activity) for the day-to-day investment management functions of an OFC, and a custodian for safekeeping of assets; (ii) fulfil the disclosure requirements for documents; (iii) be subject to applicable investment restrictions and (iv) comply with the ongoing disclosure requirements, etc. Similar to other publicly-offered funds (regardless of the type of structure), OFCs which are intended to be offered to the public must obtain authorization from the SFC and comply with the relevant requirements unless a statutory exemption (Note) applies.
A range of information on OFCs will be provided for search by the Companies Registry, e.g. names of OFCs, instruments of incorporation, index of directors and address of registered office, etc. Furthermore, the SFC's website also provides a list of registered OFCs.
Investors should note that, regardless of the types of funds, registration with or authorization by the SFC does not represent a recommendation or endorsement nor does it mean that the fund is suitable for you or other investors. Investors should do their research to understand the features and risks of the products before investing. If you are in doubt, please seek professional advice.
Note: Funds cannot be marketed to the public in Hong Kong unless authorization has been obtained from the SFC or an exemption applies under the SFO. Therefore, if an OFC is only registered with but not authorized by the SFC, it cannot be marketed to the public but can be offered to, for example, professional investors in circumstances where an exemption applies. Know more about the difference between authorized funds and unauthorized funds

13 August 2018