Funding your retirement with annuities
There are many types of insurance that can protect you financially from poor health, accidents or un...
/web/common/images/pre-retiree/funding-your-retirement-with-annuities/48492139_L_s.jpg
youtube
Portal-Retirement
StartRetire-RetirePortal
Article
01/04/2016

Funding your retirement with annuities
There are many types of insurance that can protect you financially from poor health, accidents or unexpected situations. But if you want a steady income after retiring, then an annuity could suit you.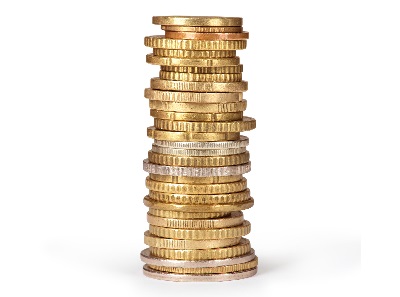 Annuities
An annuity is a form of life insurance with a savings element, often used for retirement planning. You can buy an annuity by paying premiums in instalments, or pay with a lump sum. Depending on the terms of the annuity and your needs, when you retire you can either receive regular payments or take a lump sum payment
The following pointers will help you decide whether an annuity is right for you:
1. What is the protection?
The level of protection provided by different insurance products varies. If you want a steady income to help make livelihood after retiring, for a set time, or for the whole of your retirement, an annuity could be the answer. The premium paid for the annuity, with either a guaranteed or non-guaranteed return (if applicable), should provide a fairly stable income after you retire.
Although annuities have a life insurance element, the savings element is more important. This means the financial protection in the event of passing away is lower compared to other life insurance products – so you should not see it as a substitute for life insurance.
2. Can annuities be part of the will?
An annuity plan is similar in some ways to life insurance. You can choose who will receive the death benefits (i.e. the beneficiary) from the insurance company when you pass away. The amount of money the beneficiary will receive is set by the terms of the annuity agreement, and affected by how much you have previously taken from the annuity.
3. Can you afford to pay the premiums?
An annuity plan is a type of insurance, so you need to make sure you can pay the premiums. If you pay premiums in instalments, the time period could be from a few years to 20 years. Therefore, you should plan early for your retirement, and think of signing up for an annuity while you still have a stable income.
4. How much can you expect from an annuity?
Compared to investments like stocks or bonds, the risk and return for annuities are lower. The return is usually in two parts (i) guaranteed and (ii) non-guaranteed. The guaranteed part is the return promised by the insurance company – though there may be conditions attached. The non-guaranteed part is affected by factors such as return of investment. Therefore, the final sum is not fixed in stone.
5. Can you cash out?
Like most life insurance policies, an annuity is for the long-term. You will not be able to withdraw your benefits whenever you want. If you do need money and want to cut short the contract, such as surrender the policy during the premium payment period, the money you are paid out may be less than what you paid in.