Mobile phones to replace cash
The idea that mobiles phones can potentially replace cash someday in the future is becoming a realit...
/web/common/images/tools-and-resources/hot-topics/42480110_L_s.jpg
youtube
Fintech
Infographics
Article
29/01/2018

Mobile phones to replace cash
The idea that mobiles phones can potentially replace cash someday in the future is becoming a reality with the rise of mobile payment facilities. Transactions can now be easily completed with a tap of the mobile phone for day-to-day purchases. Thanks to the convenient transfer function of these mobile payment facilities, there is no cash nor change involved when a group of friends split the cost of meal almost effortlessly. Everyday money transactions become much simpler and much more convenient.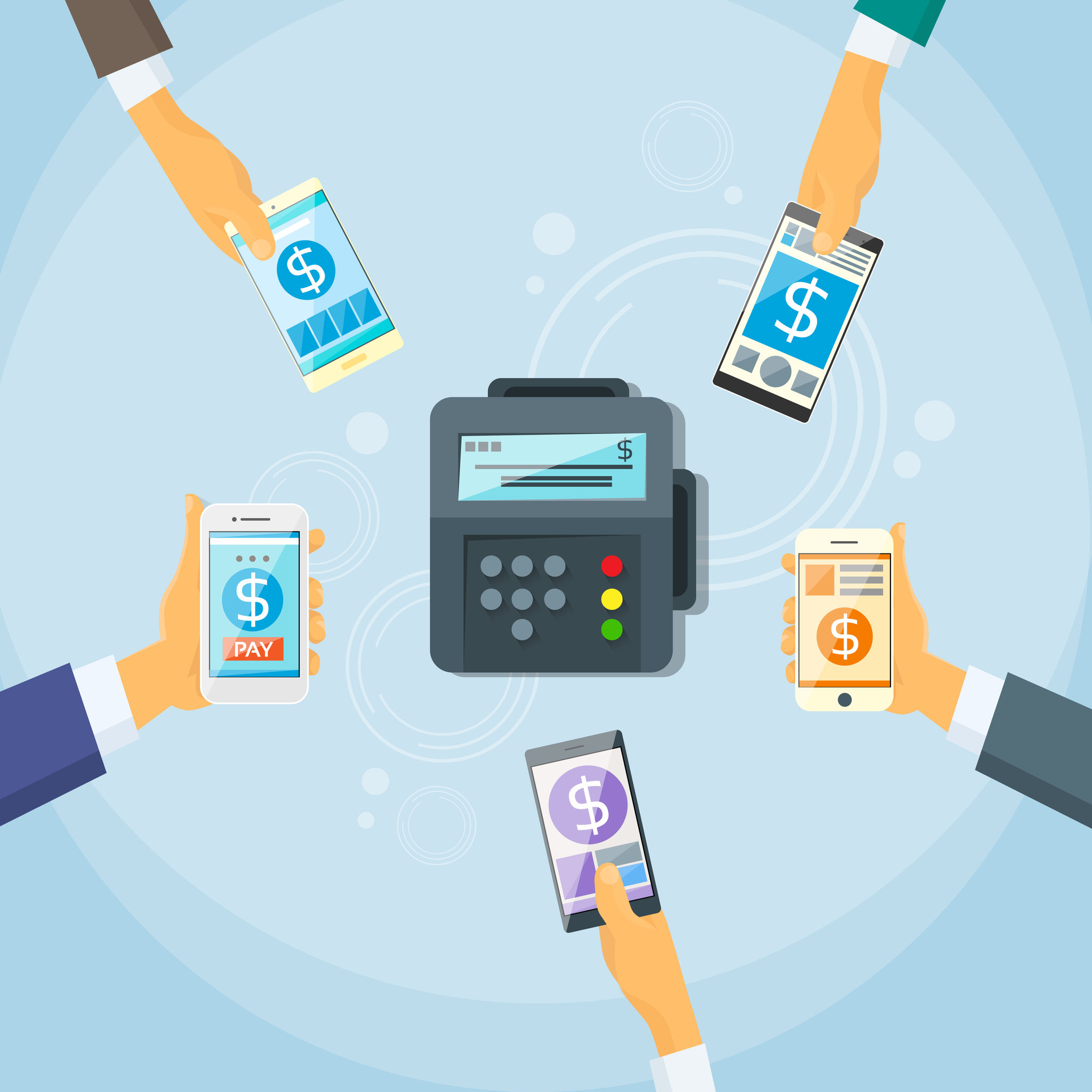 Stored value facilities (SVF, also commonly known as electronic wallets or e-wallets) is a general term that refers to a product that can store value and be used for payment of goods and services, and/or for person-to-person funds transfers. According to regulations, unless exemption has been granted, it is illegal for any SVF to be operated without a licence. You can check the register of SVF licensees at the website of the Hong Kong Monetary Authority (HKMA). On the other hand, not all payment facilities require a SVF licence. Facilities without a store value function (such as Apple Pay, Android Pay, Samsung Pay) or single-purpose SVF tools (such as cake vouchers) do not require a SVF licence.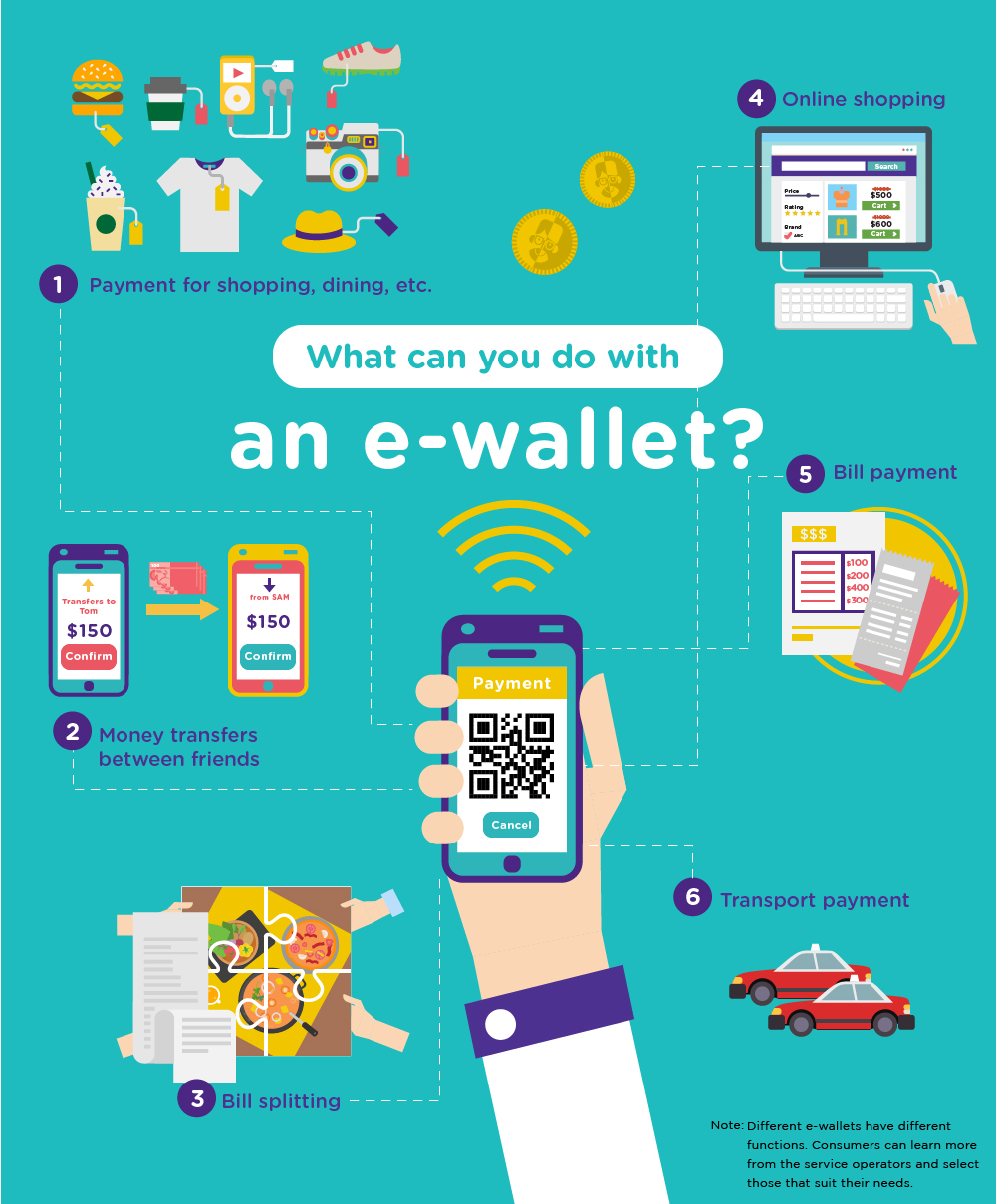 How to use an SVF/e-wallet?
Download the SVF/e-wallet mobile app onto your mobile phone from an official app store.
Register to use the SVF/e-wallet. Users may be required to provide personal information and related proof.
Add value on the SVF/e-wallet through designated channels, e.g. convenient stores, a bank account and/or a credit card.
To make payments, show the QR code of your SVF/e-wallet app for the merchant to scan it, use your mobile phone to scan the QR code of the merchant (if it is available) or tap the sensor of a Point-of-Sale terminal with your mobile phone. Users can also follow the payment options offered by merchants and use the SVF/e-wallets to make online payments. Furthermore, an SVF/e-wallet can be used to directly transfer money to another person's SVF/e-wallet account.
Smart tips for using SVF/e-wallets and mobile phones
| | |
| --- | --- |
| Read and understand the terms and conditions of the SVFs, including fees, privacy policy and user rights and obligations. | Keep your SVFs and passwords safe, and adjust security settings as necessary. |
| Manage your float wisely and avoid loading too much money onto your SVF. | Check transaction records frequently in order to identify any unauthorised transactions in a timely manner. |
| Avoid disclosing confidential information. | Do not "Root" or "Jail Break" your mobile phones. Only download apps from official sources. |
| Protect your mobile phone. Activate the auto-lock function, install reputable anti-virus, anti-spyware, anti-malware programmes and a personal firewall and update them with new releases when available. | Avoid using public Wi-Fi networks, and do not connect to unknown / unsecured Wi-Fi networks. Disable any wireless network function (e.g. Wi-Fi, Bluetooth and NFC) on your mobile phone when it is not in use. |
| Do not disclose your passwords, and change passwords regularly. | In case of losing your mobile phone, report to relevant service providers to suspend the service. |
Also check the HKMA education web page for useful smart tips on the usage of SVF.
Personal data security
HKMA requires SVF licensees to comply with applicable legal and regulatory requirements, including the Personal Data (Privacy) Ordinance. In addition, SVF licensees are required to communicate their terms and conditions clearly and effectively to users.
Like some mobile phone apps, SVF/e-wallets may request access to your contact list and other stored information such as your mobile phone location or photos. Before the service providers access or store your information, they should ask you to provide permissions. Users should consider whether they should provide the permissions taking into account of their needs.