All about green
Financing for the benefits of our climate and environment is the essence of green finance
/web/common/images/financial-products/investment/green-finance/green-finance-main_01_s.jpg
youtube
Portal-Investment
Article
14/03/2019

Financing for the benefit of our climate and environment is the essence of green finance.
Green and finance, which may not be an imaginable mix twenty years ago, has become the new trend in the financial industry nowadays. Financial centers including mainland China and Hong Kong are promoting green finance whereby enterprises can raise funds for their green projects while allowing investors to invest in sustainable and environment-beneficial investments.
To change the financial market to green, Hong Kong needs to develop a set of appropriate policies and internationally-compatible disclosure guidance. Enterprises and investors across the world will then come to Hong Kong to issue green financial products and provide funds for various green projects.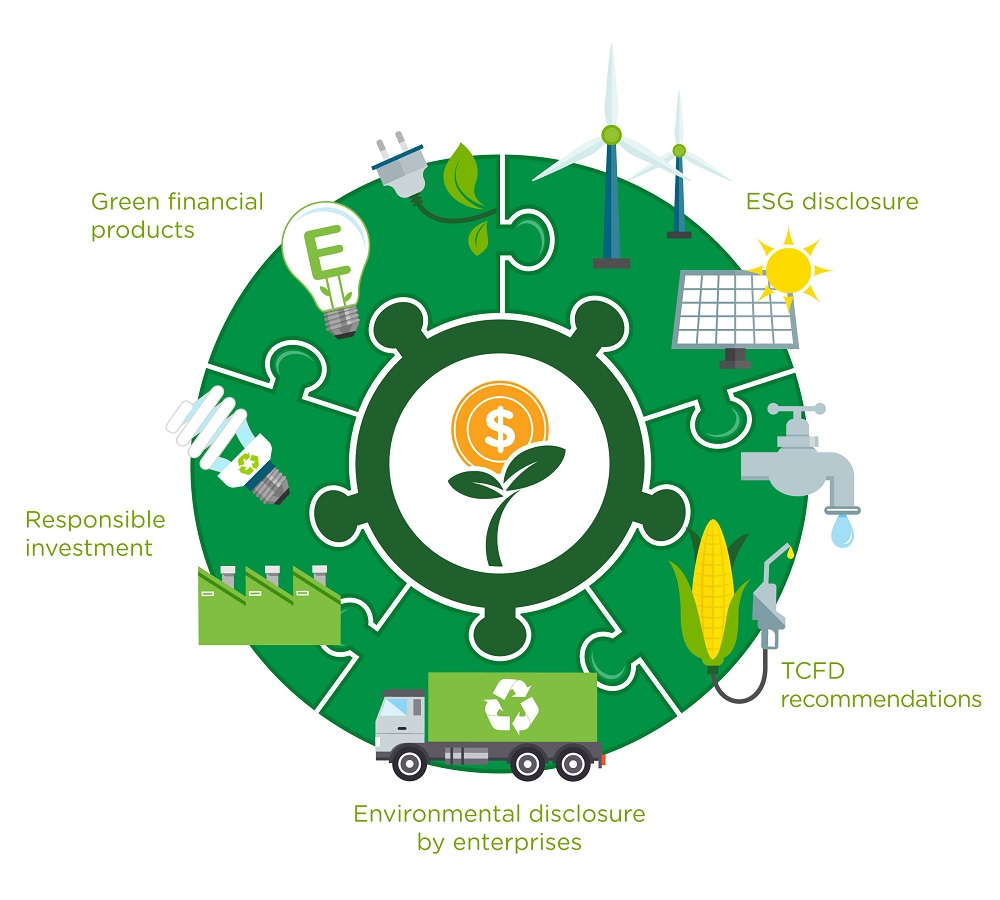 Developing the green bond market
In 2018, the Hong Kong government announced a Green Bond Program to fund its green public works projects. The borrowing ceiling of the program is set at $100 billion. The government also introduced the "Green Bond Grant Scheme" to encourage green bond issuers to apply for green certification through the "Green Finance Certification Scheme" of the Hong Kong Quality Assurance Agency.
Stepping up environmental disclosure by listed companies
Natural disasters, which are happening more frequently, have provided enough evidence that climate change will affect the finances of enterprises. Investors, rating agencies, analysts and investment advisors have to consider the environmental factors in particular those related to climate change in valuing enterprises.
The Mainland is working towards mandatory requirement for listed companies to disclose environmental information by 2020. The relevant Mainland policies, along with the recommendations made by the Task Force on Climate-related Financial Disclosures (TCFD), will become the key reference to strengthen the environmental disclosure by listed companies in Hong Kong.
Eliminating "greenwashing"
There is currently no universal certification on green investment and green financial products worldwide. This leads to the issue of the so-called "greenwashing", which means financial products and investments that label themselves as "green" in the hope of getting funds easily, but they are not in fact "green".
Hong Kong has to establish its creditworthiness on green finance: To ensure that all green financial products issued and marketed in Hong Kong are genuine, and to develop an internationally-compatible disclosure guidance as a basis for product issuers to disclose environmental information. In addition, asset management companies should enhance disclosure so as to enable investors to assess how and to what extent they factor ESG (environmental, social and governance) into their investment decision.
Promoting green and sustainable investment
Capital provided solely by the government is not enough to develop a sustainable and low-carbon economy. It requires much more capital from investors. The recognition and support of investors will give rise to the development of green finance. On the other hand, investors' concern over climate change will prompt the board of directors and management of companies to pay more attention to the actual and potential impact of ESG on corporate image and business.
Some investors consider green finance as an investment theme. As a matter of fact, green finance also represents an investment concept or idea. When we invest in a company or an investment project, we should also take into account ESG factors, in particular climate change, together with traditional financial data.
15 March 2019