Investment - Shareholder obligations
Has it ever occurred to you that if you hold shares of a listed company, you may have certain obliga...
/web/common/images/financial-products/investment/stock/stock-price_s.jpg
youtube
Portal-Investment
Article
01/04/2016

Shareholder obligations
Obligations of the shareholders of a listed company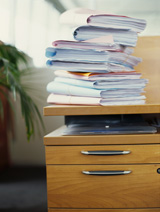 Has it ever occurred to you that if you hold shares of a listed company, you may have certain obligations to fulfil as a shareholder? For example, depending on the place of incorporation of the listed company concerned, you may be subject to the securities and tax laws of both the market where the shares are traded, i.e. Hong Kong if the company is listed on the SEHK, and the country in which the company was incorporated.
Here are some points you should note about your possible legal obligations and the consequences of non-compliance as a shareholder.
Example: Disclosure of shareholding
The Securities & Futures Ordinance (SFO) stipulates that you should disclose your shareholding percentage when your shareholding reaches certain levels. In addition, if the listed company in which you have invested was incorporated in an overseas country, you may also be required by that country's law to notify the company of any changes in your shareholding percentage at disclosure thresholds that may be different from those set out in the SFO. Failure to make the necessary disclosure may affect your rights as a shareholder in terms of voting and dividend entitlement, etc.
Example: Possible overseas taxes for shareholders
Shareholders of companies incorporated in certain overseas countries may have to pay overseas taxes and, in some circumstances, file tax returns on income generated from capital gains and dividends, even though they are not residents of those countries. Such tax levies and any other compliance costs may affect investment return. As an investor, please be sure to take all these costs into consideration before investing in the shares in such company.
Know your risks and obligations
The examples of foreign securities and tax laws requirements quoted in this article are for reference only. Since listed companies are required to disclose all major risks in their prospectuses when they offer their shares to the public in an initial public offering, please be reminded to look up more information about possible shareholder obligations in the document's "Risk Factors" section, and appendices (such as the "Taxation" section or the "Statutory and General Information" section). The legal requirements may not be straightforward and may be more complex than meet the eye. If you are in doubt as to how to comply with these foreign legal requirements, consult your professional advisers first. Otherwise, your investment decision could be less than informed.