Be budget conscious and enjoy Chinese New Year even more
Chinese New Year can have a large price tag attached, especially when you consider all the extra exp...
/web/common/images/resources/hot-topics/household-budget_s.jpg
youtube
Hot topics
Portal-Parenting
Article
01/04/2016

Be budget conscious and enjoy Chinese New Year even more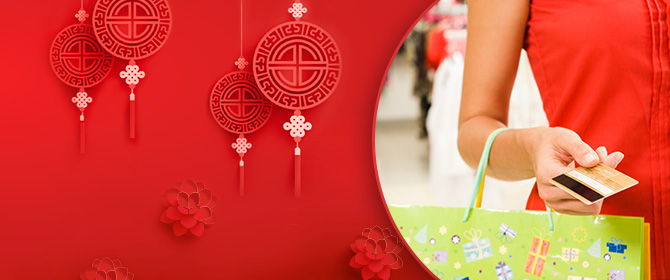 Chinese New Year can have a large price tag attached, especially when you consider all the extra expenses involved. On top of handing out all those laisee (red envelopes filled with cash), there are the new clothes, travelling costs and of course, the big banquets.
Given the festive atmosphere it's easy to fritter away all your hard-earned money, spend the year-end bonus, exceed your credit card limit, or even take out loans for an extravagant Chinese New Year celebration.
Without really realising, you could seriously overspend. As the family's breadwinner, or the person who controls the household budget, you should take financial responsibility and avoid this. So, what steps can you take to avoid getting into debt?
It's a good idea to make a budget for additional spending over the Chinese New Year period. Set a ceiling for your overall expenses and allocate your money wisely. Let our expense budget plan guide your spending.
One point to bear in mind is, the closer you get to Chinese New Year, the more expensive many of the festive items become. Following are some tips to help you spend wisely and save more:
Holiday travel: Leaving Hong Kong for a vacation is popular during Chinese New Year. Group tours, air tickets and hotel prices often go up during the holiday season, so bear in mind that travelling expenses for the whole family could be much higher than usual. Instead, consider local tours, or book your trip and hotel well in advance to keep costs down. If you think it is too late to do so this year, plan ahead early for next year.
Family reunion dinners: While the atmosphere at restaurants during Chinese New Year can be hugely enjoyable, do bear in mind that many restaurants only serve special set meals and increase their charges. Why not eat at home and get the family to help prepare dinner? Or hold a potluck gathering and each guest contributes a dish. It's a great way to eat well and celebrate a special occasion with family and friends.
Laisee: The amount of money handed out to big families and a large circle of friends can really add up. Laisee are given to convey one's best wishes for the year ahead, but remember it is the thought that counts. Consider carefully your financial situation and Chinese New Year budget before you decide how much money to put in those laisee.
Other festive expenses: Traditionally, new clothes, decorative flowers, dried seafood and other delicacies are purchased for Chinese New Year. But do keep in mind that it is up to you and your budget when deciding how much to spend. Some of the items can be bought in advance, or when they are on sale. Decorative items can be reused, and festive foods such as the Chinese New Year pudding made of radish can be made at home.
If you receive too many Chinese New Year gifts, consider giving them to friends and family, or donate them to the needy. It helps save money and the environment too!
Plan your expenses wisely and enjoy more of the festive fun of Chinese New Year.