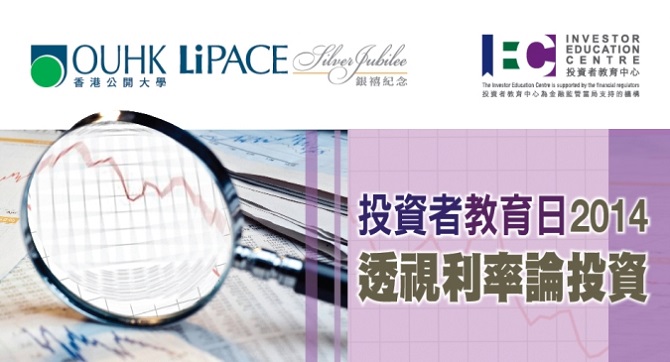 Jointly organised by the IEC and the Open University of Hong Kong, the Investor Education Day 2014 was held on
26 April 2014, attracting a total of 400 members of the public to participate. At the event, market experts and professional
practitioners shared with the participants their insights into the investment environment and opportunities in response to
changes in interest rates as well as the features and risks of popular investment products.
*The views and opinions expressed and presentation materials used in these seminars are those of the individual speakers and
do not reflect the view or position of the Investor Education Centre nor the Li Ka Shing Institute of Professional and Continuing
Education of The Open University of Hong Kong.