Managing money in relationships and setting household budgets
The truth about family finances. It's easy to get carried away by the excitement and romance of star...
/web/common/images/parent/managing-money-in-relationships-and-setting-household-budgets/couple-500px_s.jpg
youtube
Portal-Parenting
Parent-tips-ParentPortal
Article
01/04/2016

Managing money in relationships and setting household budgets
The truth about family finances
It's easy to get carried away by the excitement and romance of starting your new life with your partner, or moving to a new place together, but it's important to be practical and plan your family finances in advance.
It costs a lot more than you might think to run a household. You will have to pay rates, management and maintenance fees, insurance and utility bills, in addition to food and other daily necessities, plus perhaps the expense of keeping a pet. It all adds up and it's easy to go over budget.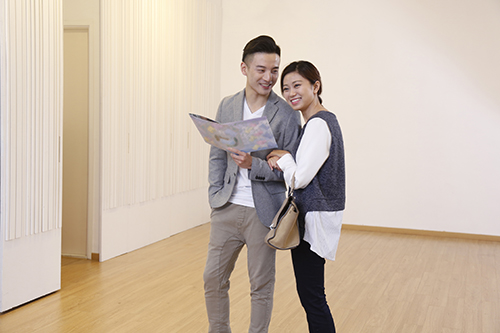 Money a sensitive issue?
Many couples are reluctant to talk about their finances because it can be a delicate issue. This would be a misconception, however, because the more open you are to talk to each other, the more understanding and consensus with your partner on running a household that can require lots of expenses.
You should prepare by making a financial plan. Ideally, you should discuss this with your partner and agree on a household budget. The seven steps listed below will help you do this:
Seven steps for household budgeting
Be honest about your finances. Tell your partner about your earnings, savings and credit card debts, so that both of you know where you stand and can deal with any problems together.
List your household spending, including necessary or regular expenses such as electricity and gas bills and insurance; and non-essential expenses like travel, entertainment and buying things for the house. Rate them according to importance, so that you can control the purse strings.
Suggest to set up a joint bank account. Depending on your finances, agree on regular deposits to the account, from which you can draw household expenses. This will help you make a distinction between joint funds and your personal accounts.
Decide on who will be in charge of household finances. One of you should be responsible for handling the family accounts, keeping an eye on income and spending. Both of you, however, should review these accounts regularly.
Discuss and set financial goals, such as buying a new property or car, having children, keeping pets or going on holiday. You can also talk about whether to use savings or investments to achieve your goals.
Regularly review your income and expenses. Base this on your bank statements and bills. If there is a sudden rise in certain expenses, find out why and come up with a plan to cut back.
Prepare for a rainy day. If you can afford it, prepare an emergency fund which will last about 3 to 6 months.
Household finance tips
Record your monthly expenses with mobile apps, such as Money Tracker, so you can manage spending.
Set a budget and list items such as income, expenses, taxes and investment plans. You could also use an online budget planner.
Keep your bills such as credit card and bank statements for cross-checking spending.
To make a long-term family financial plan it may be advisable to consult a professional, such as a financial planner.