Returning to work after retiring
After retiring for some time, have you ever consider returning to work? Actually it's not uncommon f...
/web/common/images/retiree/returning-to-work-after-retiring/8925179_L_s.jpg
youtube
Portal-Retirement
Things-RetirePortal
Article
01/04/2016

Returning to work after retiring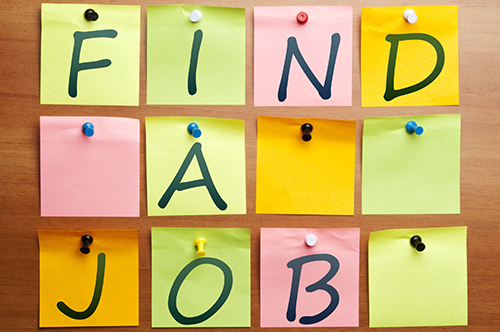 After retiring for some time, have you ever consider returning to work? Actually it's not uncommon for retirees to do so due to many reasons that are not necessarily only because of financial issues. Perhaps you can see similarities to your own situation in the following examples.
Mrs Ho was an accountant before she retired. After enjoying a pleasant break from work for a few years, she started worrying that her retirement fund would not be enough to support her because of high inflation. So, she decided to find a part-time job that took care of her daily living expenses. Mrs Ho now works as an accounting clerk for 10 hours a week. This leaves her time to enjoy her retirement, but also gives her a stable monthly income.
Former civil servant Mr Wong opted for the government's Voluntary Retirement Scheme before reaching the retirement age. He received a lump sum payment and monthly pension. Ten years later he decided to return to work, as a waiter at a community-run restaurant. He did so because he enjoys being around people and can lead a more fulfilling life.
The challenges of beginning again
Returning to work is not easy for many retirees, who may not have had a job for many years. Just like someone new to work, they may need time to settle in, and even require retraining. Other challenges may arise at the job interview:
Salary: The wage for your new job may be less than pre-retirement levels.
Choices: You may not find a job similar to what you were doing before. Also, you may have to accept a lower-status position.
Health: Take into account your physical wellbeing. You may no longer be able to work as hard, or for as many hours because of your age.
In case you need to return to work to meet your living expenses, it's essential to take good care of your money this time. Manage your income and control costs. Don't overspend. Instead, save first, spend later. Sticking to these principles will help you build your cash reserves and look after yourself when you retire again. What's more, you could consider investing carefully to top up the value of your savings.
Returning to work can be difficult, but there are organisations that offer support. For example, the Labour Department's Interactive Employment Service offers online advice for elderly job seekers, you can search for job vacancies available for retirees in the website of some NGOs such as Happy Retired. Do ask for help, if necessary.
Your employment rights
If you are under 65 years old, you will still be entitled to retirement protection through the Mandatory Provident Fund (MPF). One benefit is the employer must ensure any part-time or full-time employee aged between 18 and 65, who has worked for 60 days, joins an MPF scheme.
Whether you work full time or part time, and regardless of the number of hours, your employment rights are covered by Hong Kong's Employment Ordinance.