What are the advantages of VHIS?
The Hong Kong insurance market is well developed and offers a wide range of products. However, some...
/web/common/images/financial-products/insurance/product-types/vhis/advantages-of-vhis_s.jpg
youtube
28/05/2019

What are the advantages of VHIS?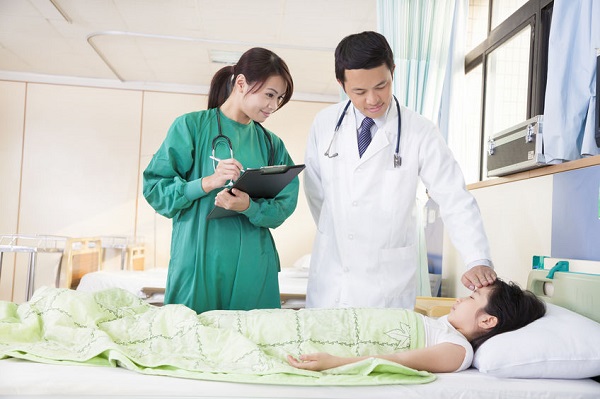 The Hong Kong insurance market is well developed and offers a wide range of products. However, some people can feel overwhelmed by the complexity and sheer number of health insurance products in the market. The introduction of VHIS does not only improve product transparency, but also enhances the protection level of hospital insurance products.
VHIS covers indemnity hospital insurance plans (IHIP) that individuals buy for themselves and their family members, i.e. coverage for actual expenses arising from hospitalisation or day case procedures. It does not, however, cover general outpatient services, hospital cash benefits, critical illness insurance or group insurance.
Regulated and increased product transparency
The VHIS sets out standard policy terms and protection coverage. For health insurance products to become VHIS Certified Plans, they must comply with relevant requirements in order to obtain approval from the Food and Health Bureau. There are two types of certified products – Standard Plan and Flexi Plan. The Standard Plan provides basic hospital insurance protection at the level of general ward class, while the Flexi Plan offers basic protection that is equivalent to the Standard Plan, plus flexible top-up protection e.g. higher benefit amount and more benefit items.
The certification numbers, plan details and standard premiums of Certified Plans are available on the official VHIS Website for you to look up and compare product details. Increased product transparency can help drive market competition, resulting in improved product design and pricing to benefit consumers.
Enhanced protection level
All Certified Plans under VHIS are subject to the below requirements. Such level of protection which was rare in the past among general health insurance products, have now become basic requirements under VHIS.
| | VHIS |
| --- | --- |
| 1. Guaranteed renewal up to the age of 100 years | ✔ |
| 2. No "lifetime benefit limit" | ✔ |
| 3. Cooling-off period of 21 days | ✔ |
| 4. Unknown pre-existing conditions | ✔ (Will be partially covered within the first three years after policy inception and fully covered afterwards) |
| 5. Treatment of congenital conditions | ✔ (Will be covered if the conditions have manifested or been diagnosed since the age of 8) |
| 6. Day case procedures | ✔ (Such as endoscopy conducted in day centres) |
| 7. Prescribed diagnostic imaging tests | ✔ (Such as Computed Tomography (CT scan) and Magnetic Resonance Imaging (MRI scan), subject to 30% coinsurance) |
| 8. Prescribed non-surgical cancer treatments | ✔ (Such as radiotherapy, chemotherapy and targeted therapy) |
| 9. Psychiatric inpatient treatments at local hospitals | ✔ (Up to $30,000 per policy year) |
| 10. Premium transparency | ✔ |
Eligible for tax deductions
The government offers tax incentives to promote VHIS participation. Taxpayers purchasing VHIS Certified Plans for themselves or their specified relatives (including your spouse, your and your spouse's children, parents, grandparents and siblings) are eligible to claim tax deductions. A taxpayer can claim a tax deduction for premiums up to a maximum of $8,000 per insured person per tax year. There is no limit to the number of eligible policies and insured persons when it comes to claiming tax deductions.
The VHIS Standard Plans and Flexi Plans offer more choices of regulated hospital insurance products. Choose a health insurance product that suits your needs and budget and be sure to shop around to compare different products, gain good understanding of the product features and premiums, your rights and responsibility as an insured person, as well as the insurance companies' scope of service, background and operational model.
28 May 2019