Beware of online scams
While browsing the web, you should bear in mind that scammers are around too. They may try to contac...
/web/common/images/scams/website-scams/scams-websites_s.jpg
youtube
Portal-MoneyEssentials
Scams-MoneyEssentials
Article
22/11/2018

Beware of online scams
While browsing the web, you should bear in mind that scammers are around too. They may try to contact you through email or social media. They may have tricks up their sleeves so beware and take a look our tips to protect your online security.
Social Media Cons
Email Scams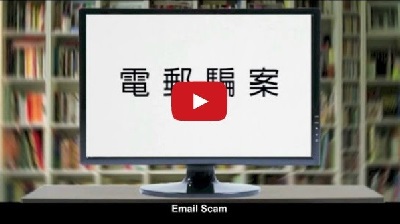 New tricks to be aware:
Scammers learn about your transactions with some companies from stolen emails. They then pretend to be from the company and send you fictitious emails to ask for money.
Hacking into your account and sending emails to your family and friends to ask for money.
Pretending to be a senior management of a company, the scammer sends fictitious emails to the staff asking them to transfer money to designated bank accounts citing reasons such as trading with overseas business partners or making business investments.
Advance Fee Fraud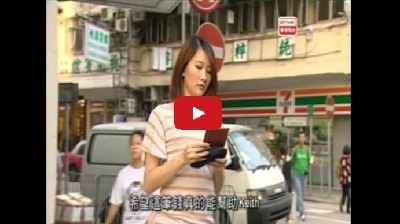 Scammers can get in touch through social media. After gaining your trust they trick you into paying fake service fees. They may also claim you have won the lottery, but to get the money you have to first pay handling fees. After you have done so, they disappear.
Scammers can also get hold of you by telephone, or in an email, and trick you into paying fake service or handling fees.
Online Business Fraud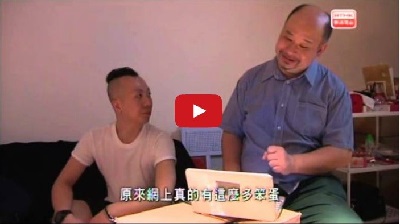 These scams usually involve online shopping sites. The conman pretends to be a customer and the seller delivers the goods but does not receive payment. These cases often involve false payment. For example, a fake foreign bank's email is received to confirm payment, or a bad cheque is received by the seller.
In another scam, it's the seller who is the con. After the buyer pays for goods (in an online auction, for example), the seller does not deliver the goods and the buyer can't get back the money.
Cyber Security Tips

IF you think you have been tricked, report to the Police immediately.
The Hong Kong Monetary Authority has pages "Demystify phishing emails" and "Fraudulent bank websites, phishing e-mails and similar scams" to educate consumers the common characteristics of phishing emails and how to handle suspicious emails, and update the latest email scams.
The video footage in this section comes from the Fight Scams Together campaign provided by the Anti-Deception Coordination Centre (ADCC) of Hong Kong Police Force to prevent fraud. Go to the website for the latest scam information.
ADCC - Fight Scams Together