The views on green finance
Green finance can provide the impetus to improve the climate and the environment. However, when it c...
/web/common/images/financial-products/investment/green-finance/green-finance-main_03_s.jpg
youtube
Portal-Investment
Article
14/03/2019

The views on green finance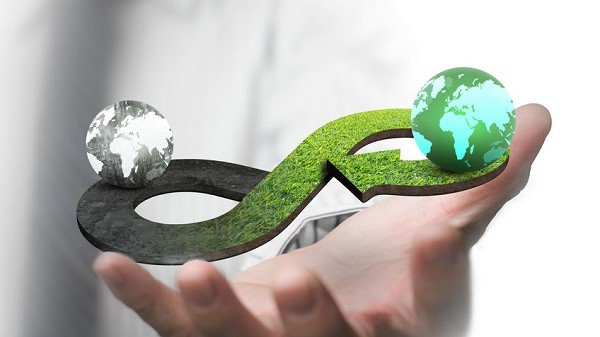 Green finance can provide the impetus to improve the climate and the environment. However, when it comes to investment, more weight is often given to economic benefits than the general good. Ethical investing alone is not appealing enough to investors.
Investment and environmental protection can go hand in hand.
Making money while changing the world
People may associate ethical investment and even "redemption" and "negative screening" with being not profitable or see themselves having to sacrifice returns in order to invest in sustainable and environment-beneficial programs. According to the Financial performance of ESG integration in US investing, a research released by the United Nations Principles for Responsible Investment in 2018, returns on investment portfolios with ESG (environmental, social and governance) strategies can outperform the relevant benchmark index.
No longer for the minority
Green finance, sustainable investment or ESG investment are not something just for the minority although they are still not mainstream. As of March 2018, over 1,900 institutions with assets of nearly US$90 trillion under management have signed the United Nations Principles for Responsible Investment. In addition, many institutional investors, including insurance companies and pension funds, have joined the "Climate Action 100+" led by various international investors with the purpose of facilitating enterprises to improve climate-related financial disclosure.
Influencing all walks of life
It is imaginable that severe weather and global economic transformation towards low-carbon will not only influence individual industries and companies, such as resources, electricity and aviation industries. The truth is that everyone in the world may be affected to a different extent. The severe weather and climate events bring along disruption of resource availability, production capacity and supply chains, increase in operational and maintenance costs, as well as impairment of asset values and investment returns. On the other hand, the transition to low-carbon economy will affect energy and commodity prices, corporate bonds, equities and certain derivative contracts, and lead to reappraisal of prices of the entire sector.
Not only a problem about corporate image
Investors are increasingly paying more attention to ESG. The ESG management and disclosure by enterprises will improve the corporate image and attract investors. However, ESG plays a more important role. ESG factors considered by an enterprise reflects whether the risk management by the board of directors and management of the company is sufficient and whether their governance and decision-making ideas are up to date. Environmental and climate-related risks have become a source of financial risk in view of the growing impact of climate change on businesses and financial markets.
Financial and ESG information are equally important
By taking into account ESG factors when investing, investors can more comprehensively assess the risks and returns of the company and products invested. We should assess various important financial and ESG factors in the analysis.
14 March 2019